Be Sure that the Temperature is Right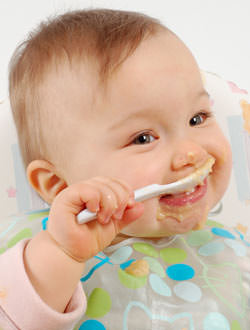 Take the guesswork out of heating baby food and breast milk with the SuperFast Thermapen®.
The food thermometer has an easy to read digital display that gives an accurate temperature reading in under three seconds.
Available in a range of 13 stunning colours, including pink and blue, it is a must-have for parents who want to heat their little one's food and milk safely.
Convenient with a foldaway probe, it's perfect for parents on the go, fitting neatly into a handbag or carry-all*.
It's ideal for checking that your heating instructions have been properly followed out in restaurants and cafes or ensuring that your toddler's babyccino is not scalding hot.
Hygienic to use, its practical water resistant casing contains 'Biomaster' to reduce bacterial growth and is washable.
ETI sell protective pouches suitable for using the Thermapen® on the go.