Kitchen Greats and the Thermapen®...
The Thermapen® has been used in professional kitchens around the world for many years. Over this time celebrity chefs have been attracted to its accuracy, speed, efficiency and ease of use. So, who are they?
Seasoned Cookery School: Seasoned was founded in 2010 by Clare Major, and is located in the beautiful grounds of the privately owned, Catton Hall Estate.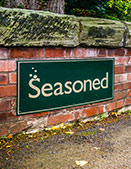 The school work with over 15 freelance chefs, all with different culinary expertise. Their passion and drive for their respective cuisines allow all those who attend a course to get some great tips and tricks.
Alongside the fabulous chefs, there is also a small team of administration, marketing staff and 'kitchen fairies' working to make your day seamless.
Seasoned Cookery School has this to say about the Thermapen...
"We started using Thermapens throughout the cookery school a year ago and they have been an asset to the customer learning experience. Not only is Thermapen a brand that is recognised as being high quality, the professional chefs that teach with us appreciate using equipment that is accurate.
We use the Thermapens on a large proportion of our courses including tempering chocolate on our patisserie courses as well as checking in internal temperatures on our meat-based courses.
Thermapens are an essential part of Seasoned Cookery School and we'd struggle to run courses successfully without them."

To find out more about Seasoned Cookery School - CLICK HERE!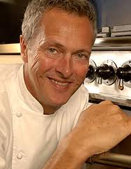 Nick Nairn: Nick has been a cook for over 20 years. A popular figure from numerous BBC food programmes, such as Wild Harvest and Ready Steady Cook, he was one of four finalists voted in on the series, Great British Menu, and subsequently cooked the main course for the Queen's 80th birthday banquet. Nick also runs the Nick Nairn Cook School at two locations, Port of Mentieth and Aberdeen.
Nick has this to say about the Thermapen...
"A Thermapen is quite simply invaluable. It's the single most useful piece of kit you can have in the kitchen. It allows you to put numbers against something that was once intangible: the rareness of a piece of meat, the doneness of a fillet of fish, the silkiness of a custard."
"It answers the question, 'Is my turkey cooked properly?' And the slim probe means that they react incredibly quickly. They genuinely change the way people cook for the better. I see it in every class at my cook school. Happy cooking.."

To find out more about Nick - CLICK HERE! Twitter: @thecookschool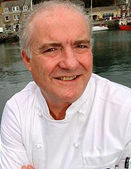 Rick Stein: Rick Stein, OBE is an English chef, restauranteur, cookery book author and television presenter. He has written 19 cookery books and made 15 cookery programmes. He has also cooked for The Queen and Prince Philip, Tony Blair, Margaret Thatcher and French President, Jacques Chirac.
Rick owns and runs four restaurants in the small Cornish fishing village of Padstow.
Rick says this about the Thermapen...
"My Thermapen thermometer is one of my most valued pieces of equipment. A quick-acting one is expensive, but a probe enables you to measure the temperature at the very centre of any piece of meat or fish, ensuring it is cooked perfectly every time. It's also great for checking the temperature of cooking oil, water, and so on."
To find out more about Rick, CLICK HERE!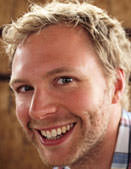 Alex Rushmer: Alex is a food writer, chef and Masterchef 2010 finalist. Currently head chef at 'The Hole in the Wall', Little Wilbraham, Alex says...
"As a professional chef I am already familiar with the Thermapen and it is probably the most useful and most often used piece of kit we have in our kitchen."
"Having used other digital thermometers in the past before investing in a thermapen I can happily say I would never go back to anything else."
To find out more about Alex CLICK HERE! Twitter: @justcookit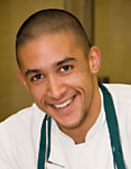 Matt Gillan: Matt
Matt a wealth of experience in award-winning restaurants throughout the UK. Previously head chef at the Michelin starred 'The Pass' at the South Lodge Hotel, Horsham, Matt now has his own restaurant 'The Pike & Pine' in Brighton, Matt says...
"Over the last 15 years I have used many thermometers in the kitchen for various tasks. The Thermapen is by far the most reliable thermometer I have come across. Its responsiveness and accuracy have ensured that the most heat sensitive elements in our preparation are consistent day in, day out. It would be hard to find a rival to better it".
To find out more about Matt CLICK HERE! Twitter: @MattGillan
Thermapen Professional Thermometer - perfect for cooking turkey, poultry, meat and fish!Patented, automatic 360° rotational display Readable display in left or right hand Auto intelligent backlight Waterproof to IP66/67 Improved battery life of 3000 hours Display configurable in °C or °F

in stock

The Thermapen® Classic thermometer is fast, accurate and used by chefs and BBQ enthusiasts worldwide. SuperFast – reaches temperature in just 3 seconds Over 50 % faster than traditional probes FREE traceable certificate of calibration Simple & lightweight to use

in stock