'A 15 BY 10 SHED IS WHERE OUR STORY BEGAN'
Many sleepless nights, a lot of trial and error, and Electronic Temperature Instruments (ETI) has transformed into a fully-fledged British manufacturer which proudly produces and distributes Thermapens and hundreds of other temperature instruments to the world. Having started and steered the firm since 1983, Peter Webb has now handed the reigns over to his son Jason Webb, now Managing Director of ETI.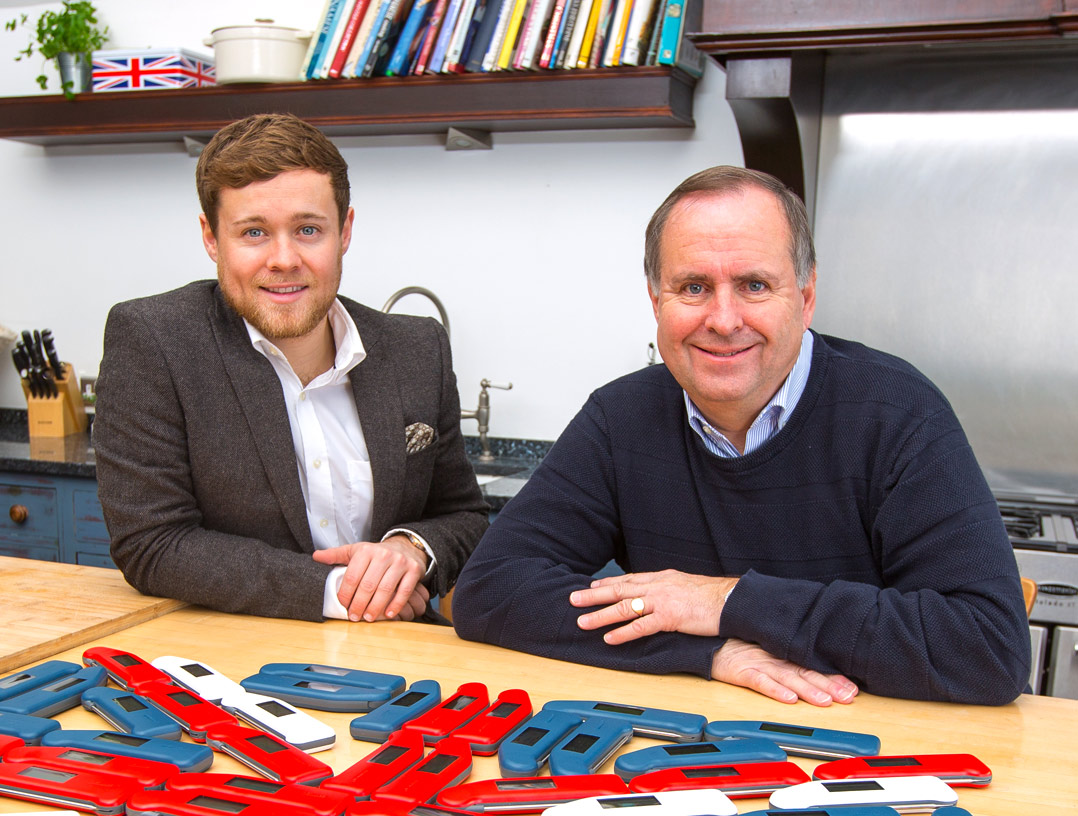 With a mechanical engineering background, Peter, served stints at companies such as Comark Instruments (then the first and only electronic thermometer producer around). He had a passion along with an array of skills and knowledge for designing and manufacturing electronic temperature instruments. Peter was then offered a ground-breaking opportunity at a breakaway firm set up by another colleague. Like with all start-ups, this was a risky move, which did not pay off. Peter knew there was still a gap in the market to exert his business adventures, however the risks involved with establishing a new company led to unavoidable doubts. However, after endless encouragement from his wife, Miriam, Peter was persuaded to set up shop from his back garden shed and apply his own expertise to his new family enterprise.
The shed took up around a third of Peters Garden at the time and represented to him what was a huge gamble. Peter worked tirelessly creating sensors in his back garden shed, soon transforming into a workaholic, so much so that even the neighbours started clocking his nocturnal nature. 
Two to three years later the shed would be replaced by a small premises to another garden-based workshop, until an opportunity to acquire a shop site arose. 
Fitted with a large workshop at the back of the property, it was an ideal base from which the firm could grow. ETI's first office hire followed, Peter offering the role to a friend over a gin and tonic. The team soon expanded to over half a dozen employees. Peter who was once a one-man band, creating sensors in his back garden shed was quickly adapting into a young, successful entrepreneur. Peter was able to invest in a new factory in 1995.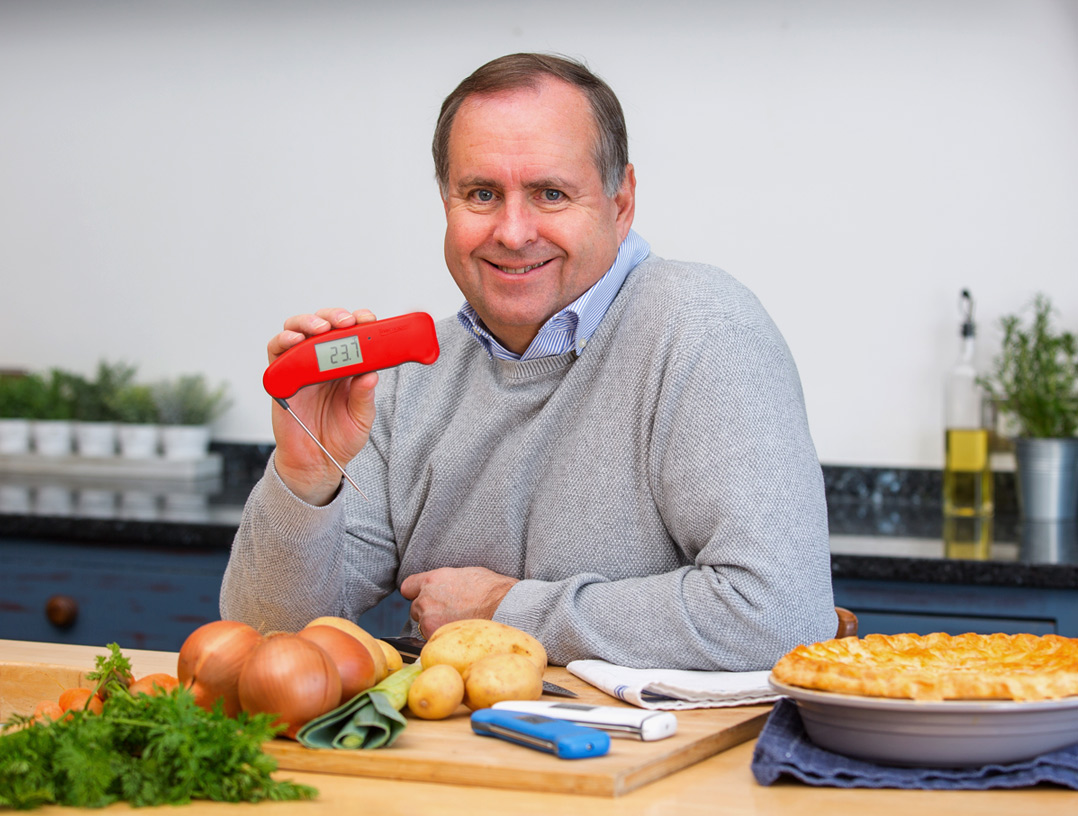 Peter Webb, Founder and Chairman of ETI
Built on a pioneering spirit
At this point, focus and market trends were turning towards producing thermometers for food-based applications. The infamous Edwina Currie announcement in 1988 prompted an upsurge in media and societal attention around being careful with food. This trend opened up a massive market for ETI's temperature probes among commercial kitchens and caterers; Michelin-starred chefs were among buyers. Not only did this create a need to increase production capacity, but it also underscored the importance of making relevant enhancements to keep the company a step ahead of any competition picking up the scent.
"It was around that time that Edwina Currie went on TV and said that every egg has got salmonella in it. Suddenly, everyone was taking the temperature of their food to ensure there wasn't any danger from salmonella, so we couldn't have asked for a better PR exercise or demonstration that food thermometers were our business."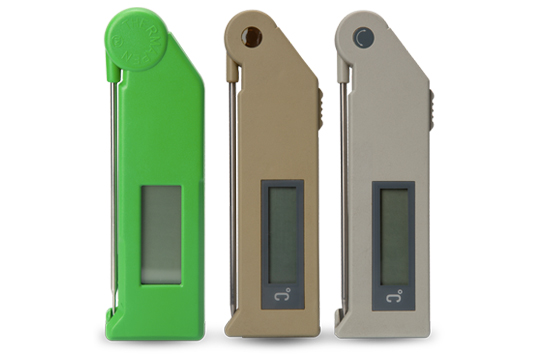 Rewinding back to the 1990s, ETI was producing handheld thermometers with separate probes. While functional and effective, a Eureka moment arrived when the decision was made to combine the components into a single unit – this is where Dave Parsons, Peter's brother-in-law, proposed the idea of creating a fold-in penknife-style solution.
The duo spent a year experimenting with different designs based on wooden models, prototypes that would become the foundation for five generations of Thermapen.
"I remember spending forever looking at all angles of this piece of balsa wood, wondering how on earth are we going to make this. Technically speaking we're on generation five of the Thermapen, but if I'm being truthful, it is more like 10."
Over the years several key refinements have been made. Sleeker designs, removal of food traps for easier cleaning, and use of antimicrobial silver in the plastic to prevent bacteria from multiplying –are just some of the R&D improvements that have been implemented since the first model came off the production line.
A major challenge has involved incorporating electronic components into very tight spaces, something which has been made both easier and more challenging over time. Today, ETI uses a microprocessor and embedded software in the Thermapen, a far cry from the internal setup that the first-generation device contained. 
Thermapen ONE is ETI's newest model. Reading temperatures in just one second, it is arguably the fastest and most accurate of its kind on the market. It represents the latest in a range that has proven incredibly popular both at home and abroad.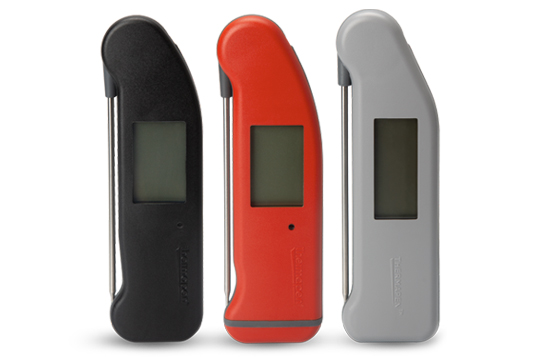 "People are seeing the gadgets used by top chefs in professional kitchens and want to pay the same attention to detail with their own food – this trend has opened up further opportunity within the consumer market for us"
2012
The Queens Awards for Enterprise: International Trade
2014
The Queens Awards for Enterprise: International Trade
2017
The Queens Awards for Enterprise: International Trade
2018
The Queens Awards for Enterprise: Innovation
We continue to hand manufacture all our products across our four factories in Worthing, West Sussex. We are true believers in British quality which enables us to provide premium products to our customers.
Jason, Peters Son, and now Managing Director of Electronic Temperature Instruments has a combined level of industry experience, gained over the last 12 years, commercial insight, and personal ambition. Jason will now be leading us into our next era as we continue to grow.
"I'm not sure you can replicate the passion that a family member has for their own business. I have such enormous respect for the blood, sweat and tears they have put in; the countless late and sleepless nights, to get the business to a point where I can take it forwards.
My drive is to build on those foundations."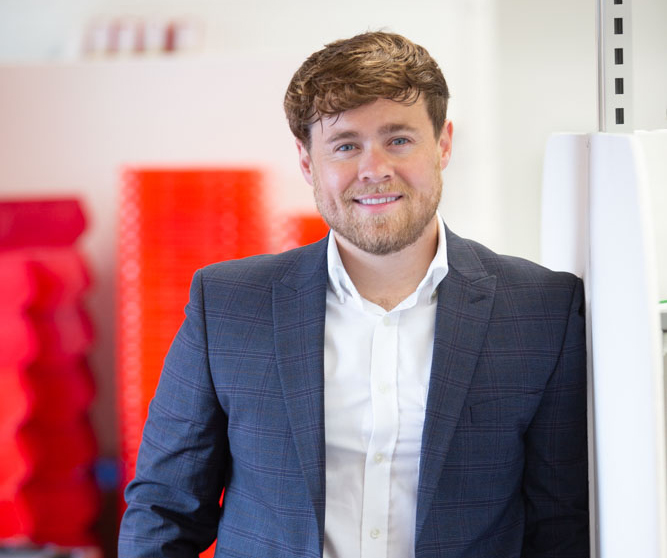 Jason Webb, Managing Director of ETI
The UK's industry leading Digital Thermometers. But don't just take our word for it, click on the links below