What temperature should food be cooked to? Below is a food temperature chart you can easily refer to. Save it or print it; just make sure it's to hand when cooking in the kitchen. Use this guide to ensure each dish is cooked to its prime.
Beef, Lamb, Veal (Rare)

52°C
Beef, Lamb, Veal (Medium)

60°C
Beef, Lamb, Veal (Well Done)

71°C
Pork Roasts, Steaks & Chops (Medium)

63°C
Pork Roasts, Steaks & Chops (Well Done) 71°C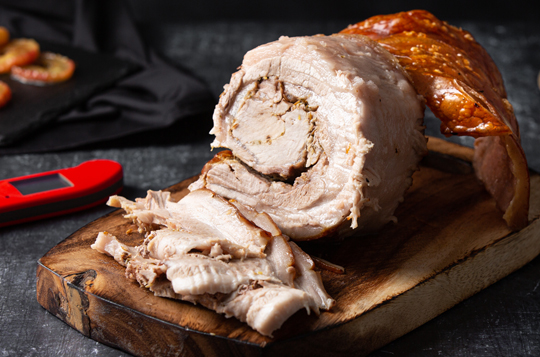 Yeast (Water temp.) 41-46°C
Butter (Softened) 18-19°C
Jam (Setting Point) 105°C
CONFECTIONERY temperatures
Fondants, Fudge & Pralines 112-116°C
Caramel (Firm Ball) 118-120°C
Divinity & Nougat (Hard Ball) 121-130°C
Taffy (Soft Crack) 132-143°C
Brittles, Lollipops & Hardtack (Hard Crack) 149-154°C
Flan & Caramel Cages 160-177°C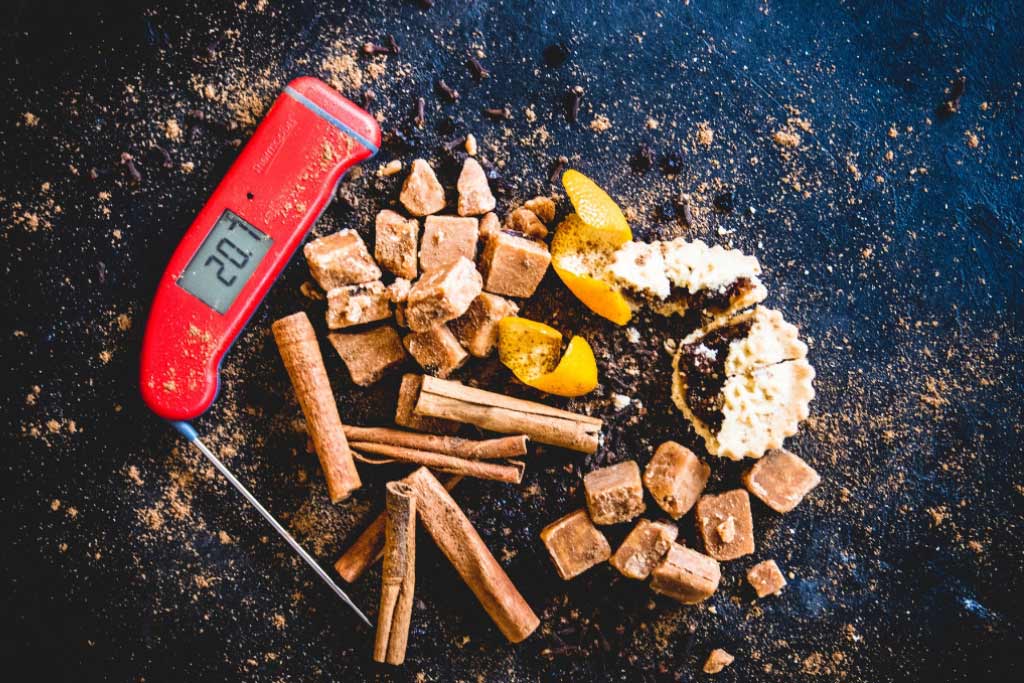 Confectionery Thermometers
All reheated foods, whether thats precooked meat or vegetables, should reach and maintain a temperature of 75°C for 30 seconds before consumption.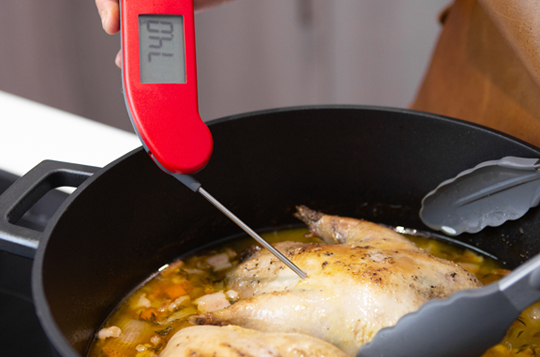 There are a number of reasons for using temperature as a guide when cooking meat, baking, creating confectionery and reheating food.